Ad Roundup – #1 2020
"Keep the taboo-breaking, award-winning content coming!" - from Just Eat to Libresse, our top picks of 2020 are revealed.
A brief roundup of the best ads of 2020. As picked by DLMDD Creative Music Consultant, Lizz Harman.
---

Just Eat – Did Somebody Say
McCann London and Riff Raff Films
I don't know what Snoop Dogg's most famous for at this point, his illustrious rap career, numerous name changes, well-documented marijuana habit or ad cameo appearances, but Just Eat's decision to utilise the king of cool as the face and voice of their Summer campaign was possibly the best marketing decision of 2020. Crafting this sublime re-work of their existing mnemonic into a full track with Snoop at the helm was a true blessing for my eyes and ears to behold in the midst of a seemingly never-ending lockdown.
Not only is the ad a visual wonder, but the audio really shows off the flexibility and versatility of their mnemonic – this is a prime example of modern sonic branding.

Tena – Ageless
AMV BBDO and Merman
A film where women over 55 confidently display their (beautiful) bodies whilst unashamedly discussing sex and incontinence. And it's directed by Yorgos Lanthimos? Iconic!

Starbucks – Every Name's A Story
Iris and Sweetshop
Being called by your birth name – something that you may not think twice about. But that is certainly not the case for all. This Starbucks spot, inspired by real life experiences of people who were transitioning, celebrates the signature act of being called by your chosen name and the significant and validating experience it can be for some transgender and gender diverse people as they start to use their new name in public. The film, which won Channel 4's Diversity in Advertising award, also helps to address the transgender community's lack of representation in UK advertising.
I loved this ad when I first saw it, and I've loved it every time I've re-watched it. It's probably my favourite ad of the year. Touching, simple, authentic and highlights an issue which is widely overlooked in mainstream media. For this reason (NOT because I think they're delicious), I will continue to purchase pumpkin spiced lattes from you SB (though I do wish you'd pay your taxes).

Google – Loretta
Google Creative Lab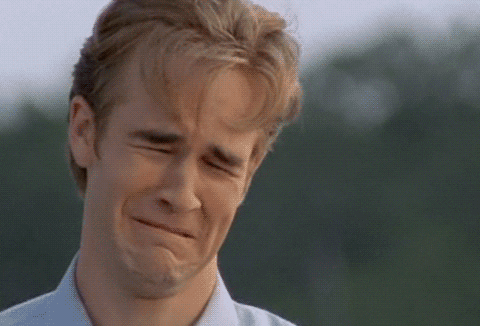 Libresse – Womb Stories
AMV BBDO and Chelsea Pictures
Another celebration of women and the equally difficult and wonderful things our incredible bodies go through. Will brands highlighting women's magnificence ever get tiresome? Nope. Keep the taboo-breaking, award-winning content coming!

Honourable Mentions