Sports and music are both deeply rooted in contemporary culture, with chants, anthems, songs and soundtracks providing a heightened emotional connection to teams and leagues across the world.
Whether it's your national anthem at the Six Nations, a half time show at the Superbowl, or the iconic Champions League track before a match, music can play many roles in sport: celebrating a moment, providing a musical narrative to a sporting story, providing a musical representation of sports physicality and bodily movement, or as an expression of fandom and as a means to strengthen common identity.
Sport and music have the power to bring out our irrational mind, stirring our emotions, passions, and energies, whether we're on the field ourselves or desperately rooting for those who are.
Teams carefully craft their fans' experience, whether they are in the stadium or watching on a screen, bringing their audience together to feel unified and inspired. A successful sonic brand identity in the world of sport will reach beyond matchday to create a unique and authentic sonic experience that could encompass events, environment, advertising, ringtones, apps, and more.
Celeste's "Stop This Flame" has become synonymous with Sky Sports' football programming for 2020/2021, and the sports broadcast space has grown increasingly competitive in the last couple of years. As new players like Amazon cause and respond to big shifts in audience behaviours, we are now facing a key moment for brands to be assertive and bold with their sonic identity.
The most iconic tracks in the sporting world
The Champions League & Handel
Everyone knows exactly what to expect as soon as you hear the Champions League hymn ringing out. The rework of Handel's Zadok the Priest is a favourite of Wayne Rooney, who told Classic FM: "Playing in and winning a Champions League final was something I dreamed of as a kid and a big part of why I left my boyhood club. Every time I hear that music, the memories come flooding back."
It creates a distinctive sound for the League, consistently triggering positive recall from fans and players alike. It's bright and impactful, echoing the theatrical nature of the sport and forming a deep connection with the listener.
Chariots of Fire
Chariots of Fire, by the Greek musician Vangelis, is the most popular piece of music used in sports, according to a 2018 survey. Written for the 1981 Academy Award-winning film of the same name, it has become the soundtrack to the Olympic Games and especially the London 2012 Olympics, and synonymous with nobel endeavour, struggle and triumph.
Nessun Dorma & You'll Never Walk Alone
Puccini's Nessun Dorma and Liverpool Football Club's You'll Never Walk Alone rounded out the top three: both iconic and deeply emotive pieces of music. When these songs are sung on the terraces it creates a powerful shared identity.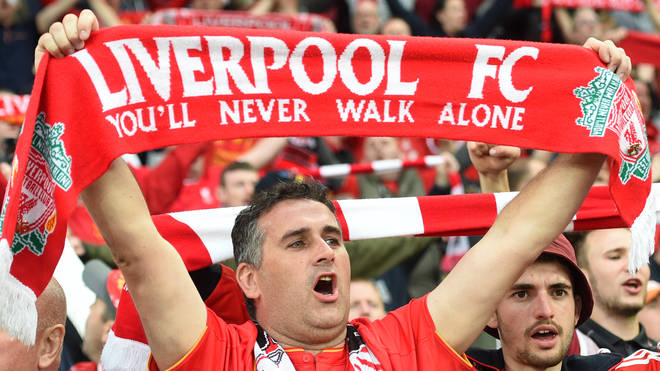 Brands should be looking for the same rich connections in the music they use. It's a prime opportunity to proudly declare who you are and what they stand for, communicating deeply with the audience on an intuitive level .
Seven Nation Army
The riff of The White Stripes' hit, Seven Nation Army, is a football fan favourite; played after every goal in the Euros, every member of the crowd sings along to celebrate their success. The simple and instantly catchy riff provides an emotional release after tension, and it's memorable enough to pick up and join in instantly. Written by Jack White, based on a score by Bruckner, it brings together classical influences with modern pop/rock music in an accessible way: many fans likely have no idea about the origins of the song, but respond to the electrifying hook.
Sunshine on Leith
Perhaps a wildcard in this lineup, but if this rendition of "Sunshine on Leith" by Hibs fans doesn't send shivers down your spine, are you even human?
The full-time momentous singalong took place at the 2016 Scottish Cup Final, when Hibs won the tournament for the first time in 100 odd years. A century-long build up.
Sounds like team spirit
Whilst football might take the trophy for most iconic soundtracks, music is a key component to a wide range of sports, from cricket and athletics to Formula One, darts and rugby. Sports also have the ability to bring out our inner patriot, often dormant in all other areas of life. When hearing our national anthem in an international tournament we thrill with pride at the unified experience.
Whitney's version of the Star Spangled Banner is unbeatable, in our opinion
Sport and music have the power to bring out our irrational mind, stirring our emotions, passions, and energies, whether we're on the field ourselves or desperately rooting for those who are. Sport branding sonic identities need to speak to our transcendent desire to be swept away in epic emotion.